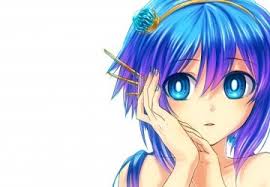 MARY SUE OC. IGNORE PLZ!!
San Marino

Official Name:

Serene Republic of San Marino

Best Friend:

Italy

Continent:

Europe

Hair colour:

Blue

Founder:

Mario Deacon
It's a fanmade character who represent the  Serene Republic of San Marino(Italian: Serenissima Repubblica di San Marino). Get rid of that picture -> >:-/
Personality
Edit
San Marino is a very friendly person but tends to get angry with others;although it has no known enemies. She's not very good at sports.
Founder: Marino Deacon 
Siblings: Italiy Portugal, Vatican, Andorra, Liechtenstein,, Luxembourg
Boyfriend:Italy
Cousins​​:Argentina,Mexico,Uruguay,Chile
Geography
Edit
This small country of 61 km ² is dominated by the Apennines. The terrain consists of rugged mountains. The capital stands on the summit of a mountain called Titano (739 m), the highest point in the country.
Curiosities
Edit
It is Catholic. 
It is the oldest and smallest republic in the world.
Ad blocker interference detected!
Wikia is a free-to-use site that makes money from advertising. We have a modified experience for viewers using ad blockers

Wikia is not accessible if you've made further modifications. Remove the custom ad blocker rule(s) and the page will load as expected.