Paris Bonnefoy



Name:

Paris CoCo Bonnefoy

Age:

18

Gender:

Male

Eye color:

Sky Blue

Height:

5'11"

Hair color:

Brown

Birth date:

July 14
Paris Bonnefoy (パリボンヌフォア, Paribon'nufoa) is a fan-made character for the anime and manga series Hetalia: Axis Powers. He represents the capital city of France , his human name is CoCo Bonnefoy.
Personality and Interests
Edit
Unlike Francis, Paris isn't a pervert or a flirt. He has a liking on London and Reading (Charles). He has a brown Border Collie as a pet and is a brony, he believes in unicorns but not fairies. He loves drinking wine and cooking.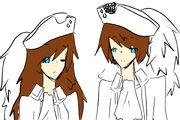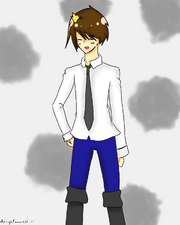 Ad blocker interference detected!
Wikia is a free-to-use site that makes money from advertising. We have a modified experience for viewers using ad blockers

Wikia is not accessible if you've made further modifications. Remove the custom ad blocker rule(s) and the page will load as expected.