Монгол улс

Mongolia


'

Human name

Temujina Ilchanigai

Age

20-21

Birthday

December 29th

Hair Colour

Black

Eye Colour

Brown

Creation Date

November-December 2012

Mongolia ( モンゴル国 )  is a fancharacter for the series Hetalia: Axis Powers. She represents Mongolia in East Asia. She has yet to recieve a human name.

Mongolia is the first and only daughter of Grandpa Hun. She was born when Hun lived in East Asia, and her mum is still unknown. When his father left to central Asia, Mongolia became 'unknown' like Canada, until she discovered her own power. She started fight with her neighbours, and suddenly, she became one of the largest empires of all time.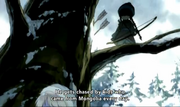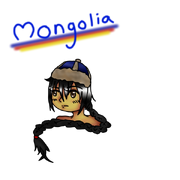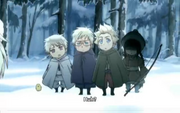 Ad blocker interference detected!
Wikia is a free-to-use site that makes money from advertising. We have a modified experience for viewers using ad blockers

Wikia is not accessible if you've made further modifications. Remove the custom ad blocker rule(s) and the page will load as expected.