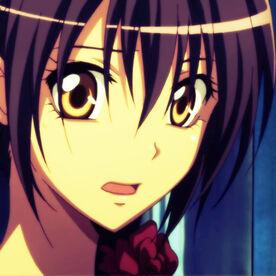 This is the fan Character Kathmandu, or her human name Tiny. Her father is Tibet and she lives happily in partial independance.  
Information

Name

Tiny

Kathmandu

Family

Tibet(Father)

Human Age

19-21

Country Age

2000

Friends

Canada

India

America

Italy

Japan

Enemies

China

Favourite Trade

Candles

Crush

Canada/ Matthew Williams

Catchphrase

"My northern slopes are hidden by snow. And they're NOT coming out!"
Tiny is a very quiet girl, with little to say unless she thinks it's important. Not much is known about her,  She seems to talk to Canada alot, and seems to be the only one who notices him.
Relationships
Edit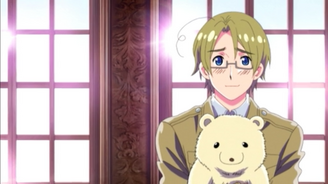 Canada/Matthew Williams
"Kuma... Tiny is here for Tea, not leg humping."
Tiny has a crush on Matthew, to the point where she is often sitting next to him at world meetings.  He seems to enjoy her attention. 
Ad blocker interference detected!
Wikia is a free-to-use site that makes money from advertising. We have a modified experience for viewers using ad blockers

Wikia is not accessible if you've made further modifications. Remove the custom ad blocker rule(s) and the page will load as expected.