Haven (Human name: A Person who does not exist before being created as an attack helicopter), Who declared herself a country even though she possesses no land.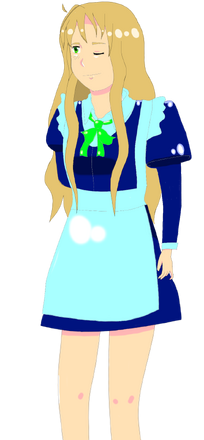 Character Info
Name :                Haven
Japanese Name: 避難所 (Nobody Cares)
Human Name:     Pot Noodles
Age:                    Dead
Gender:              Attack Helicopter
Hair Colour:        Blonde
Eye Colour:        Green
Height:                150cm
Birthdau:             61st December 30016
Country Age:      Deceased
AKA: Mary Sue lol gr8 br my 8/8
Somehow, she was recognised as a country by England, Whom she is seen with most of the time. She is also a use who is shipped with England when he wants nothing to do with her. Lololol good one
Appearance
Edit
TOO BOOTYFUL 4 U!!!!!
OOOOOOOOOOOOOOOO BURNT
Brief Story
Edit
Just play Bring me to life followed by Hello Darkness my old friend whilst drinking bleach for the proper Mary Sue back story experience
ROASTED
Relationships
Edit
I think she died or something for him, idek lol edits trollolol
[Enter weepy back story here lol]
@_@ Yeaaaaaah no.
Lol is this a reverse harem?!
Yup, It's a reverse harem.
Dead weeb oc is ded
P
[CULTURALLY UNACCEPTABLE NONSENSE HERE]
Blah blah blah
Bleeeeeeh
Haaaaaa
Getting bored now
Yaaaaaaaawn
History of Character design
Edit
No one cares mkay bro
LINKS ARE DEAD
2P! Haven
Edit
Lol whatever bro
Nyo!Haven
Edit
What's in your pants?
THE TRUTH
Shippings
Edit
Haven/England
Edit
Lol kill me
Haven/Germany
Edit
Harem confirmed!?
Haven/Japan
Edit
YOOOOO NOOOOO BROOOOOOO
Your wiki page has been conquered by the Hetalian trolls where we hate on any fan creativity at all
LOL NO
Rewrite this page of you want since nobody cares anymore.
LONG LIVE THE TUMBLR HATE BLOGS! WE RULE HUMANITY!
Ad blocker interference detected!
Wikia is a free-to-use site that makes money from advertising. We have a modified experience for viewers using ad blockers

Wikia is not accessible if you've made further modifications. Remove the custom ad blocker rule(s) and the page will load as expected.