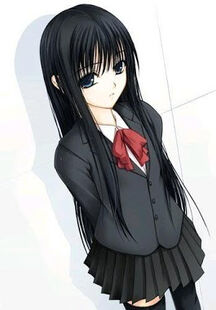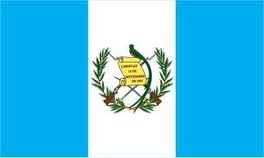 This is the fan page for Guatemala, or her human name, Olivia Manos.  She is the sister of
Rio de Janeiro
, Sophia Manos.  Olivia has spent most of her life in and out of pysch wards.  She has a Dissociative identity disorder and can go from neurotic to sweet in seconds.  Has 5 personalities, and can be weird. For the most part, she's very quiet 
Information

Name

Oliva Manos(Human Name)

Guatemala

Family

Sophia Manos/Rio de Janeiro(Sister)

Spain(Father)

Friends

Canada

America

Lithuania

Latvia

Italy

Germany

Rio de Janeiro

Enemies

Poland

Belarus

Denmark

Sister Cities

Latvia

Ukraine

Finland

Spain

Cuba

Rio de Janeiro

Personalities

Savana

Kashi

Nirama

Linny

Bea

Favourite Trade

Spices

Crush

Russia/Ivan Braginski

Catchphrase

"Is Bitch better?"
Olivia is very dark, tending to wear tons of black despite being one of the hottest parts of the world.  Even when she was younger, she wore loads of black.
As a child, Olivia  wore dark colours  and her sister was always trying to lighten her up. And it never worked.  She Has some anger issues and has threatened to kill Belarus, Denmark and Poland many times.  Her loud mouth can tear through the loudest bass system.  Despite her small stature, when she gets pissed, you would swear Germany wet his pants. 
Holds a secret, burning desire for Russia.
"I'LL FUCKING KILL HER! I'LL RIP HER FUCKING HEAD OFF!"  -About Natalia Arlovskaya
"Is Bitch better?" - Generic quote
"Piss off Sophia!  I'll go to jail! I'LL FUCKING KILL HER!"-To Sophia
(Natalia Arlovskaya) To Sophia: "Your Father's a liar!" 
​Olivia Lunges: "I'MA RIP HER FUCKING THROAT OUT!"
"Get outta my way, Sophie!"-
"I would like to publically apologize for my behaviour at our last meeting. I should not have chased Natalia with with a shovel."
Has 5 personalities

Is a bit of a nasty-ass when she wants to be

Has chased Belarus/Natalia Arlovskaya with a shovel, has thrown forks, knives, cups, a tea kettle, chairs, once flipped the table, thrown her over the table, put her through the table and once served time for aggravated assualt. 

Angers very easily. 

Her theme song is a Buckcherry song, and you can guess which one.

06:07

Buckcherry~Crazy Bitch
Ad blocker interference detected!
Wikia is a free-to-use site that makes money from advertising. We have a modified experience for viewers using ad blockers

Wikia is not accessible if you've made further modifications. Remove the custom ad blocker rule(s) and the page will load as expected.